What is Urban Gardening?
Urban gardening is the process of growing different kinds of plants in an urban environment in small spaces.  The idea of Urban gardening is not a new concept, it has been around since Mesopotamian farmers began setting aside plots in growing cities.  The term Urban Gardening encompasses several gardening concepts including Container gardening, Indoor gardening, Community gardening, Guerilla gardening and Rooftop gardening.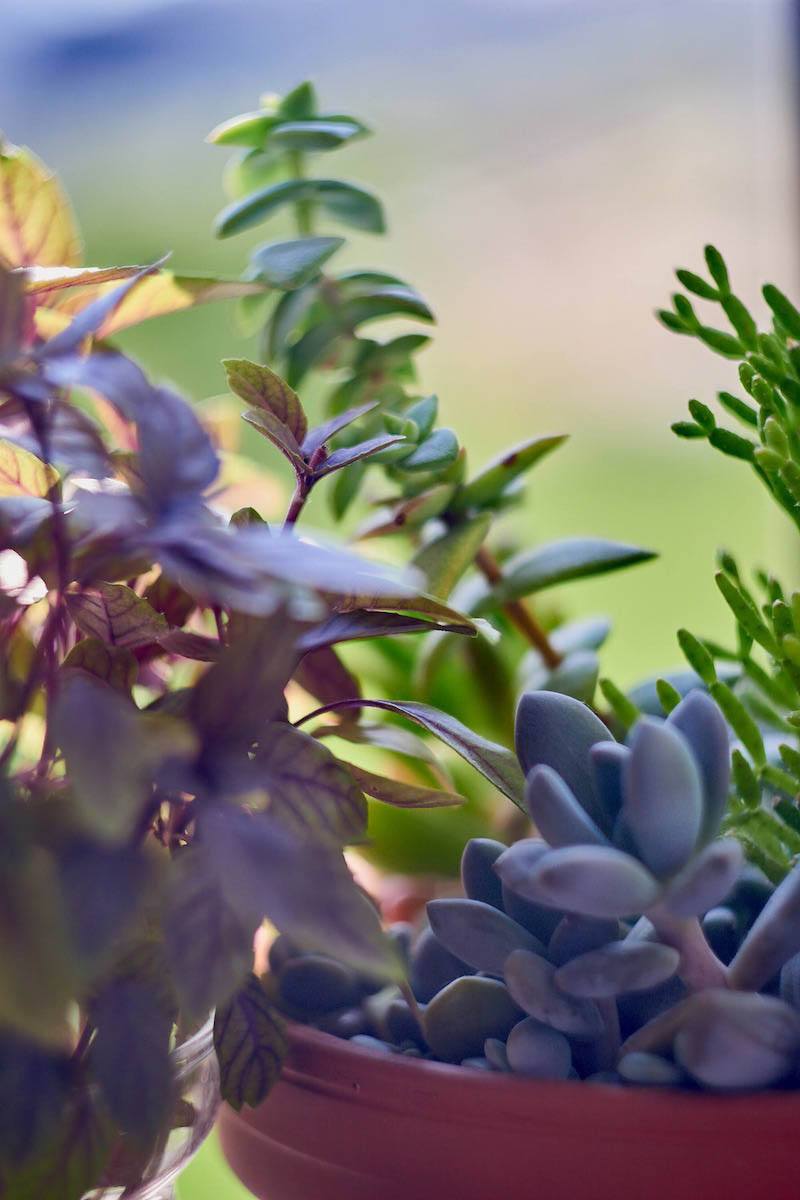 Gardening in Small Spaces
Container gardening is perfect for people with small patios, porches, decks, yards, or balconies. Be creative and use different types of containers such as buckets, assorted pots, hanging baskets, raised beds, window boxes or even a kiddie pool. You can plant in most anything that will hold soil and drains well.  With the right drill bit, you can drill drain holes in most any container.
Turn your porch, patio, or small yard area into a lovely, Container garden!  Have you thought about picking your own fresh basil to cook with, or growing your own tomatoes & peppers, how about some strawberries or blueberries? You can even grow citrus and fruit trees in large containers. You can grow most any edible in a container with little effort and time.
With the right lighting, great soil, healthy plants, containers, and fertilizer, your garden dreams can become a reality!  Sunlight is very important, know where you get the most sun and at what times of the day, plants need at least 6 hours of sun to thrive.  However, around here, containers can get too hot and cook the roots when they are in the direct, late-afternoon sun, so afternoon shade can be a welcome relief.  There are other plants that need full shade, so be aware of what each plant requires to be happy.
Wyntour Gardens has a large selection of containers perfect for Urban gardening; terra cotta pots, glazed ceramic pots, plastic containers in different sizes, shapes and colors, fabric pots, hanging baskets, and EarthBoxes®.
Talk to us about container gardening when you stop by Wyntour Gardens, our staff loves growing plants in pots, and we will be happy to give you advice and help get your Urban garden going.
Raised Beds
Framed raised garden beds aka garden boxes are great for growing small plots of veggies and flowers in and can be made to fit any yard or space. Raised beds are easier to plant, tend and harvest and easier on backs and knees. Beds can even be made elevated with legs to make them the perfect height for everyone.
Container Gardening with Raised Beds
Additional benefits of raised beds are improved drainage, soil warms up faster and stays warmer longer, beds serve as a barrier for pests, slugs and snails, and they look nice and tidy in your yard no matter how big or small!
Traditionally, framed raised beds are made from rot-resistant lumber such as redwood, cedar and fir.  A basic bed is 4'ft. wide x 8'ft. long and 12" inches deep. But you can make them whatever dimensions work best for you.
Our knowledgeable staff would love helping you pick out some plants that would work well in your raised beds and give you information to help make this type of garden flourish.
There are many plants you can grow indoors! Our staff at Wyntour Gardens will help you find the best ones for your indoor garden!
Houseplants grow indoors! We have a wonderful selection of houseplants to choose from and new ones all the time! Some of the more common ones we carry are different Pothos, Philodendrons, Snake Plants, Prayer plants, African Violets, Ficus, Dracaenas, Chinese Evergreens, Assorted Ferns, Pepperomias, assorted succulents and cacti, Polka Dot plants, and ZZ's. Check back often, you never know what you will find!
We have macrame hangers and lovely pots to dress up your plants and we even have plant stands, fertilizers, soil and pest control products.
The staff at Wyntour Gardens love houseplants and can answer any questions you have on growing and caring for them. We would be happy to help you find the best ones for your indoor garden!
There are several ways you can get your own garden patch going, and we would love to help you with information, ideas and of course the plants or seeds! Our staff has years of experience in growing their own plants, gardens, trees and shrubs and knows what types of plants do best in different seasons, which kind complement each other, and the kinds of planters, pottery, compost or fertilizer you will need. We look forward to seeing you!