Beautiful Landscape Changes
We are happy to offer our customers options for improving the existing landscape of their homes or businesses. We carry beautiful trees, shrubs, and bedding plants, perfect for refreshing your outdoor spaces! Sometimes just changing the color scheme of your planters can make a big difference; we are always changing the décor inside our homes, why not outdoors too?
We have everything you need to create a landscape that is uniquely your own. Not only do we have a large selection of plants and trees, but we also have a wonderful selection of wrought-iron and concrete yard décor.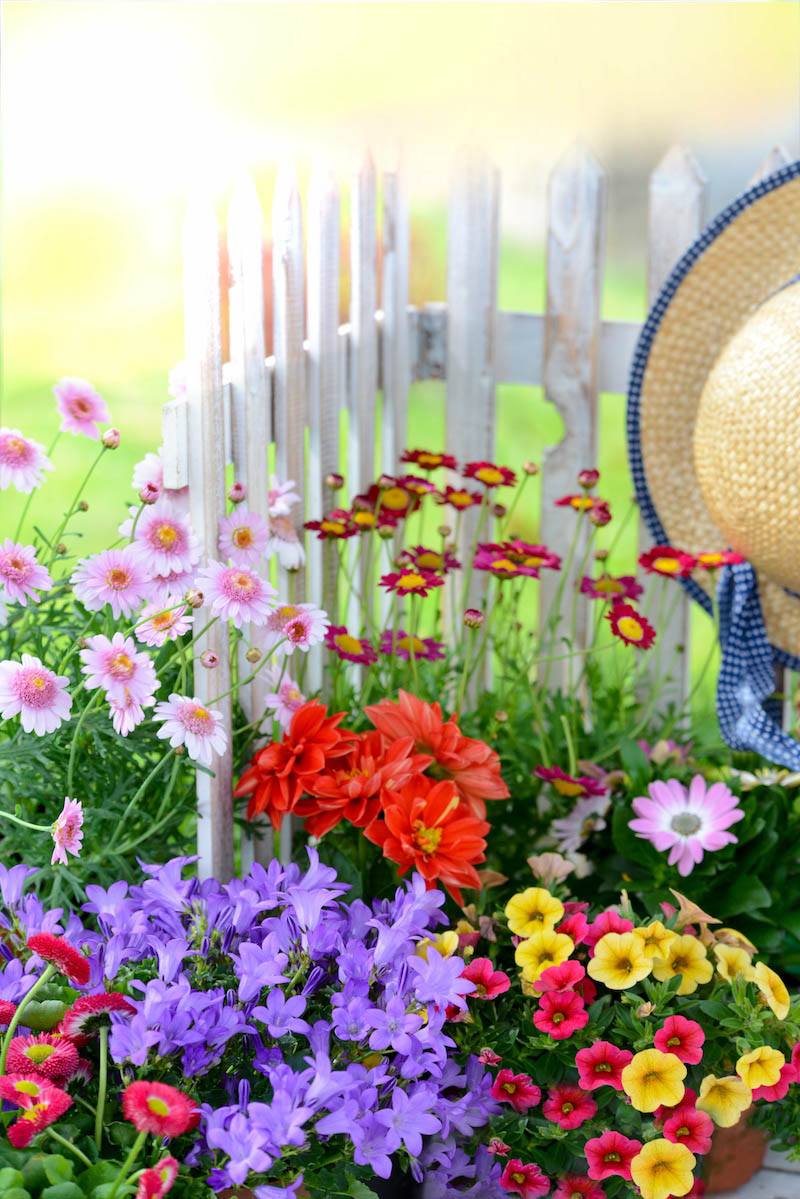 Start Your Outdoor Makeover by Landscaping
Begin by cleaning up the area, remove broken and fallen branches, deadhead old growth, take out dead or dying plants, rake and tidy up. This will give you a good sense of what areas need to be addressed. Trim back overgrown shrubs and limb up trees to give them a better shape. If you have a lawn area, check for low or empty spots, fill in and reseed as needed.
Stand back and look at the overall picture, how does everything look, is it balanced, or do you need to fill in empty spots with that perfect plant or tree; keep in mind the space the plants will take up when fully grown.
Finish by checking your watering system, straightening borders, and top-dressing beds with fresh mulch. With a little basic maintenance your landscape will look nicer and be healthier!
Landscaping with Wyntour Gardens
Our staff can assist you in picking out plants that will look and grow well with each other. If you need ideas, bring in a sketch or picture of the area and we will be happy to help with suggestions.
Does it seem overwhelming? Good news, we are happy to announce that we now have our own full-service Landscape division called Wynscape Designs.
About Wynscape Designs
Wynscape Designs is a division of Wyntour Gardens and offers Landscape Design and Landscape Services. Our Landscape staff has the experience to give your area the features and professional appearance you deserve.
Landscape Design – We start with a site visit to understand the look and feel you want to achieve with your landscape. We discuss your needs, wants and budget. Our Landscape Designer, Katie will create a layout including irrigation, planting beds and tree placement plan.
Home Consultation – Just want someone to come out to your place and identify plants or give you growing or landscape suggestions? We provide a consulting service for $75.00 per hour. Contact us for details.
Planting Services – If you need something planted, contact us for rates.
Lawn and Sod – We can prepare your yard, install irrigation, and can either plant by seed or install sod for you, just give us a call, we will be happy to give you the lawn of your dreams!
Contact Us @ Wynscape Designs: 8026 Airport Road, Redding, CA 96002 – (530) 378-5133
Edible Landscape
Beautify your yard by landscaping with herbs, fruit trees and vegetable plants that can live easily alongside of ornamental ones.
Need Help with Landscaping?
Our staff at Wyntour Gardens would be happy to help you pick out plants and give you information to help with your landscaping projects. If you aren't a do-it-yourselfer, or do not have the time to do the landscaping yourself, we have you covered!
We now have a full-service landscape division called Wynscape Designs. Our professional Landscapers and Landscaping Consultant is available to hire for your landscaping project. Please feel free to call us with any questions you may have, we are always happy to help.